One of those short, succulent, & simple movies.
So was my visit to the MoMA.
First stop was here:
Integration of technology into the human race has been a curious journey from the beginning of accumulation in the human pool for talent. I've never been a self-proclaimed computer fanatic well-versed in 'leet speak', but the more we marry the digital species, a kind of interracial fascination has sprouted over the years.
There's still my obsession with words- but until now, I've never studied cyber language closely. Ever wondered how those Microsoft fonts were designed (my favorite still has to be Jokerman; certainly had  too much time on my hands experimenting as a child..)? For machines by humans, of course. Which is exactly why I find the following ironic:
I suppose in a way, writing  is advertising itself. In the creative process especially, less is truly more. Writing poetry over the years, I found myself shunning and dropping articles ("a"/"'the") left and right. Copywriting and logo branding are perfect examples of 'beauty is nothing without brains'. Why else would Diet Coke give its face a makeover, or JCPenney vomit their words of girls being too pretty to do homework?
Also, I learned a new word of the day:
And reunited with an ancient childhood friend:
On to the next stop:
You may have heard of Google's new app "Newsmap":
When it first came out, I was a little irritated- seeing as I had mentally concocted that idea a year before (guess it pays to patent!). The only difference is that I hadn't thought of the color coding (in addition, instead of providing links to articles, I thought that my ideal version of a news article would list under 10 bullet points of relevant statistics, facts, & quotes).
I'm glad that communication has become so much more diversely interactive- like Chris Woebken's billboard housing bats and translating bat lingo for humans:
Or Jack Schulze's "Here and There"- a 3D spin off Foursquare (which reminds me of this futuristic scene from "Inception")
Dialogue really has transformed- from written to oral to digital. Think this image really best sums it up: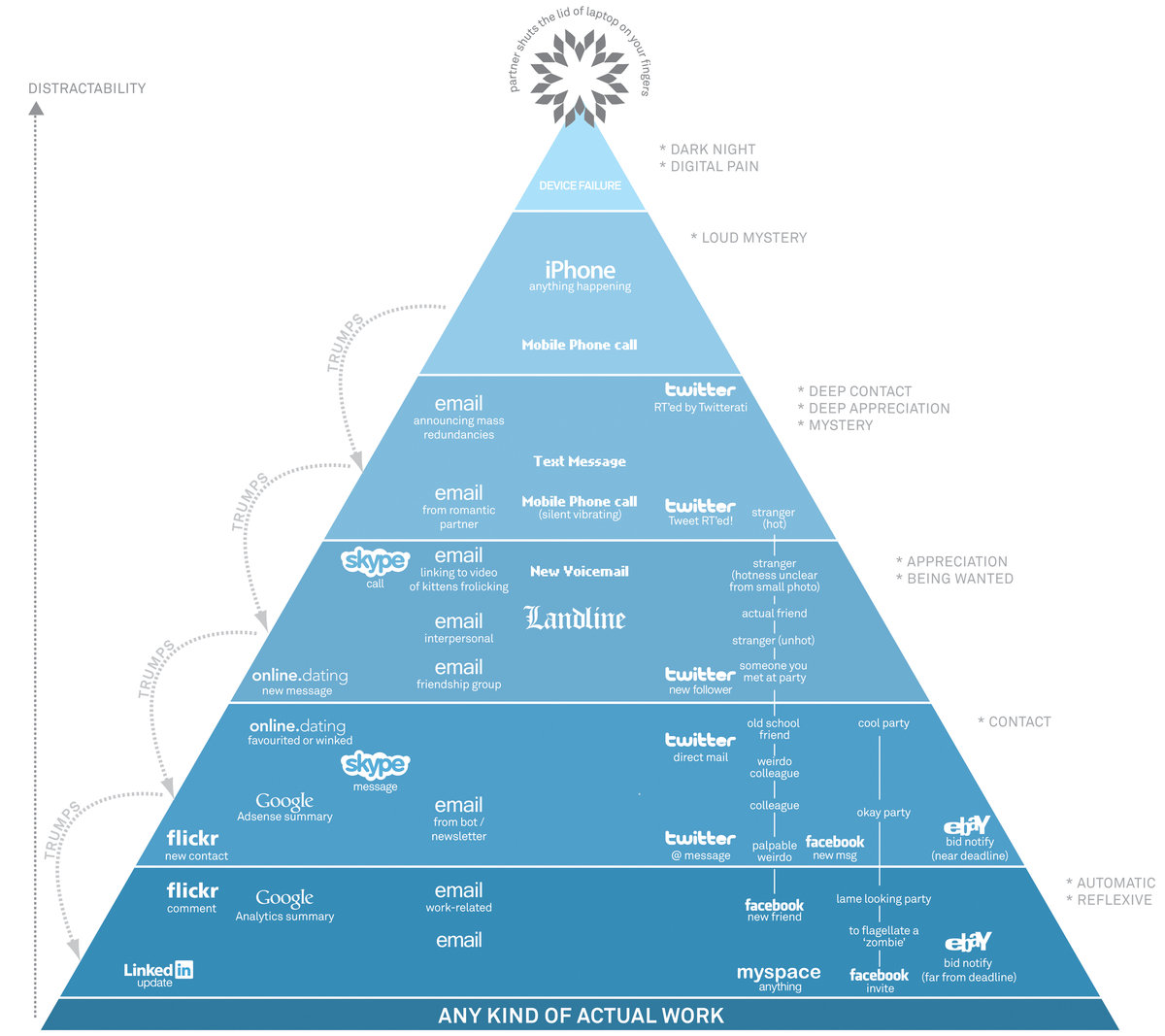 So, what's happening? We are talking. Maybe about TPS reports, but in terms of social media, the constant chatter that drives the majority of us to communicate with each other is overlapping. I think it comes down to how much you want to say, and what truly is important- minimally speaking, just listening.
The question remains, especially in this jobless economy: Do you want to let the world know who you are, without the bravado of vanity metrics?
"Joanna: Yeah. You know what, yeah, I do. I do want to express myself, okay. And I don't need 37 pieces of flair to do it."

[And as for tomorrow, I think I'll be okay...]